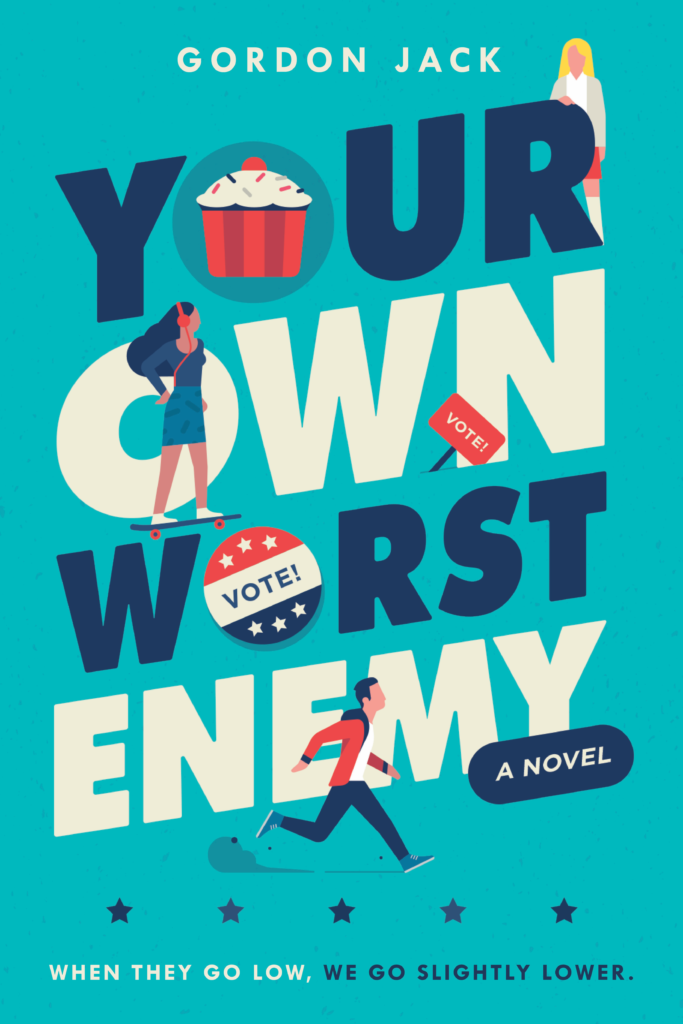 The Reviews Are In!
Kirkus Reviews
Discerning readers will appreciate the timely and astute exploration of both the gravity and levity of identity politics and the critique of neoliberal ideals. Sharply observed-but so sharp it may be missed by less woke readers-this is satire at its best. (Starred Review)

Publishers Weekly
This briskly paced, at times riotously funny satire offers a subtle, discerning critique of both the contemporary U.S. political scene and the milieu of identity politics through top-notch storytelling. (Starred Review)

BookPage
Jack succeeds in using the microcosm of high school to explore the complexities of race, privilege and class as it relates to the American political process. And through multiple points of view (the three candidates, Brian and his troubled brother), readers get a sense of the personal stakes involved for everyone in the political arena. While the current political landscape is polarized, Your Own Worst Enemy reminds us that hope lies with the younger generations. (Top Pick in YA)
Bulletin of the Center for Children's Books
The novel delivers some delectably insufferable politicians, pundits, media personalities, and fixers, all while making these teens relatably familiar. As politically smart as it is breathtakingly cynical, and it's therefore perfect for readers who appreciate both qualities.
School Library Journal
The characters are complex and their thoughts and interactions intriguing. This breezy read features some romantic confusion, plenty of humor, and a few serious moments. A good choice.

Click on candidate icons below to learn more about their positions and get their campaign swag